Sophie Leyman
Seeking for help is not an easy thing. Finding the right therapist may even be more difficult. For that reason I give you some information about myself.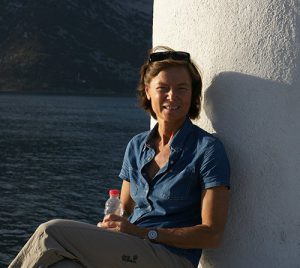 I am mother of three grown-up children en enjoy being the grandma of three lovely grandchildren. I am a general practitioner by training but very early onwards in my carreer I decided to switch to the pharmaceutical industry.
I've been doing some clinical research and giving medical support to the development of drugs for depression, anxiety and other psychiatric diseases as well as cancer.
This gave me the opportunity to learn more about anxiety- and depressive disorders and how patients and families facing cancer or other life-threatening disease use different coping styles.
My carreer in industry also helped me to understand the increasing work-pressure and the difficulty to find a right work-life balance. I have managed many colleagues, coached and trained them and I have been leading small as well as large teams. That gave me the insight that irrespective how good you are, finding the right balance is not easy and stress and burn-out are often not far away.
I completed a training and am certified  in an integrative form of psychotherapy named 'interactionele vormgeving' and have acquired skills in gestalttherapy, contextual therapy, bioenergetics, Jung, neuro-linguistic programming
I have pursued further training for two years in transpersonal psychology and Gestalttherapy at the 'Boswijk Institute' in the Netherlands and am currently following a course on trauma therapy at the AIHP Institute in Gent, where I get some knowledge of EMDR and brain spotting.
I regularly seek supervision from certified therapists.
As personal expert and therapist I hope to start a self-help group of fellows suffering from trauma or complex post-traumatic stress disorder at the end of 2023.
Tom Bastiaans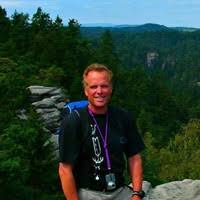 Ton Bastiaans is an experienced psychotherapist and coach, sailor and mountaineering-instructor. Ton has many years of experience in coaching teams and teamleaders on teamwork and leadership. He also provides individual coaching to young people and adults through outdoor activities.
During challenging and often playful outdoor activities like hiking, mountaineering, sailing etc. the participants are being confronted with their automatic behaviours. At the same time they learn to know their unique skills. In a very short time a lot can happen because the coachies are out of their comfort zone and receive continuous individual feedback.